How digital marketing helps small businesses increase revenue
There are a lot of digital marketing opportunities out there, and it can be overwhelming if you're new to the scene. With so many platforms and terms, it's easy to feel you're over your head. However, don't be discouraged! Digital marketing is actually quite simple, and with a little effort, you can see great results for your business.
Digital marketing helps small businesses in a number of ways. It allows them to reach a larger audience than they would otherwise be able to reach. Online marketing also allows them to target their marketing messages more specifically to their target audience. Next, it allows them to track the results of their marketing campaigns more effectively. And it allows them to save money on marketing costs.
Digital technology has drastically changed the way businesses operate today. Ad agencies now approach their ad campaigns in a remarkably different way, benefiting not only big companies and brands but also small businesses. Businesses today can benefit immensely from digital marketing by utilizing the digital universe to create brand awareness, impact, and drive customers.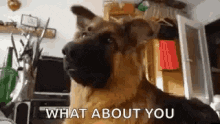 Digital marketing helps small businesses. What about you?" width="330″ height="186″ />How about you?
How does digital marketing impact people's interactions, habits, and lifestyles? Let's take a look:
Search Engines drive around 93% of all website traffic. (Source: maxeffectmarketing.com)
Eighty-seven percent of shoppers begin their search for products to buy online, according to RetailDive. (Source: daninstitute.com)
With over 70% of buyers preferring to learn about a product through online content rather than traditional advertising, an online presence has become a necessity. (Source: business2community.com)
Many small businesses believe they don't have the time or money to compete online. As a result, they often take things slowly and stick with one or two forms of traditional advertising. They assume that their business will evolve over time.
Why Is Digital Marketing Important For Small Businesses?
According to Google, 63% of all shopping occasions begin online. That means that whether the customer makes the purchase in a physical store or through an online marketplace, it starts with an online search.
Customers are increasingly researching options online before making their buying decision, regardless of the product or service. Therefore, if your business isn't online, you may never be considered by 63% of customers.
Think about that for a moment; Can your business afford to reach only half its potential customers?
That's why digital marketing is so crucial for small businesses. They need to invest in digital marketing to stay competitive. Search engine optimization (SEO), social media advertising, and website development are essential components of a successful marketing strategy.
Any business needs a solid digital marketing foundation.
Look at What Your Competitors Are Doing Online
To be successful in business, you need to keep an eye on what your competitors are doing and learn from them. Rather than looking at them as someone to beat, think of them as people who can teach you something.
When you look at what your competitors are doing online, you can get some idea of what is and isn't working. Most likely, your competitors have established a web presence, whatever type of business you are in. Take a look at the kind of content they use – is there a blog, or do they promote visual content such as videos? This will give you clues about what might work well for your business.
What makes their brand unique, and how well do they engage with their audience? Can you improve upon their communication strategies?
One way to learn about your competitors is to research their strategies. Discover the platforms they use, the keywords they target, and if they utilize influencers to generate traffic. This information can help you adjust your tactics to compete with them better.
Become Trusted by Today's Consumers
Having an online presence and a website makes a business appear more trustworthy. Digital marketing is an excellent way for small business owners to reach out to potential customers and see what needs to be done to make a sale. Engaging with consumers online is easy, making it a convenient way to market your business. Any small business can take advantage of this opportunity. Free advertising sites available across the internet are also a great way to reach your customers.
Some digital marketing techniques make reaching out and connecting individually with consumers easier. If a potential customer has a question about the business, providing a prompt and complete answer often makes it more likely the consumer will become a customer. They appreciate the attention and are more willing to trust a business when they can get fast, honest answers to their questions.
Learn More About Your Customers' Needs So You Can Profitably Fulfill Them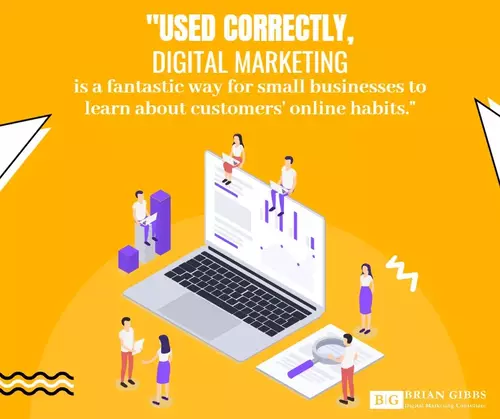 If you want a successful business, it's essential to understand your customers' needs and how you can profitably fulfill them. Learning more about your target market can help you develop products and services they're willing to pay for. It can also give you insights into pricing, promotions, and other marketing strategies. Remember that your customers' needs may change over time, so it's important to stay up-to-date on their latest wants and needs.
Used correctly, digital marketing is a fantastic way for small businesses to learn about customers' online habits and target potential customers more efficiently. Good market research is essential to informed decision-making in digital marketing.
Innovative small businesses do not make assumptions. Instead, they use digital tools to learn about what their target customers are searching for and need. This allows them to be more effective in meeting the needs of their customer base.
A few digital tools can help you better understand your ideal customers. Google Analytics and Google Search Console can help you identify their interests and what keeps them up at night. SEMRush and SurveyMonkey can help you form a personalized approach and convert them into buying customers. Consider using social media to see what kind of posts your audience reacts to the most and what questions they have had in the past.
After you do your research, creating customer personas will allow you to create targeted marketing campaigns for specific types of people. Eventually, this will turn them into buying customers.
With Digital Marketing, Small Businesses Can Compete With Large Businesses — and Win
With the right digital marketing strategy, small businesses can reach a wider audience, build brand awareness, and drive sales. Small businesses can use digital marketing to compete with large companies and win.
Digital marketing is a cost-effective way for small businesses to get noticed, make sales, and grow. With the proper knowledge and experience, small businesses can succeed without an arsenal of expensive tools or a huge budget. Knowing your target audience and product "in-depth" is usually more important than any fancy tools – especially when using digital marketing.
"The great thing about digital marketing is that ingenuity and creativity can always win over big marketing budgets." – Ann Smarty
There's no bigger truth than that. The fact that you are a "small business" can sometimes do more for your campaigns than investing millions of dollars into video production. A great example is a viral Christmas ad done by a small hardware store in Wales filmed by the owner, and one features his son. It gathered over 2 million views on YouTube, and many comments were in the same tone – "I want to buy from this small business after seeing this ad."
Digital Marketing is More Affordable Than Traditional Marketing
Digital marketing is more affordable than traditional marketing because it allows businesses to target a specific audience with laser precision, thereby reducing advertising costs. Additionally, digital marketing platforms such as Google AdWords and Facebook Ads provide companies with real-time data to track their campaign performance and make necessary adjustments.
How affordable is digital marketing compared to traditional marketing methods?
Email and social media marketing are great examples of how investing a little can go a long way. In 2015, email marketing had an average return of $38 for every $1 invested. In 2018, that number rose to $53. That's only second to online retargeting, which had an average return of $31. Compare that to events/tradeshows ($811) and TV/radio advertising ($611), and it's clear that email and social media marketing are wise investments.
Free, organic search still dominates web traffic, ahead of traffic driven by paid campaigns. You can improve your local SEO search visibility by claiming and optimizing a free Google Business Profile. This will also increase foot traffic if you are a local business, especially by smartphone users. Positive GBP reviews help improve a business's online reputation free of charge.
On the one hand, Facebook ads are a more "dangerous" field to play in because it's very easy to lose track of how much you're spending. However, you can start with just $1 daily and build from there.
Digital Marketing is a Smarter and Cheaper Investment
The number of internet users has grown to over 3.6 billion users, which is more than half the world's population. Therefore, new businesses should not debate whether or not to go online – rejecting this opportunity means missing out on a massive global audience.
A digital marketing campaign can be executed with a much smaller budget than a traditional one. This is because no physical costs, such as printing and shipping materials, are associated with a digital campaign. Additionally, a digital campaign can be conducted with a smaller team of people. This is possible because there is no need for fieldwork or face-to-face interaction with potential customers.
Some other great ways to market your small business online are to create social media accounts and a blog. Creating social media accounts will let you post relevant content and information about your services. A blog can also be a great way to market your small business online by publishing articles about your business, products, or services. This will allow potential customers to learn more about your business and what you offer.
Improved Customer Interaction
The average adult spends 5.9 hours using digital media daily, and society is moving closer to a digitized world every day. How we stay in touch with friends or go shopping is changing drastically, which means businesses need to adapt how they communicate with their customers.
One of the benefits of digital marketing is that it can help create closer, more personalized communication between clients and companies. The internet provides nearly endless opportunities for consumers to interact with businesses, and this engagement can benefit both parties involved. It can help increase conversions and create a better overall experience.
Businesses that use interactivity to improve their users' experience are more likely to retain customers and grow their business. Satisfying customer needs is key to reducing customer churn.
Digital Marketing Helps Small Businesses Build Brand Recognition
Online marketing is a great way to familiarize people with your products and services and develop a preference for them. By using online marketing techniques, you can reach out to potential customers and give them the information they need to make an informed decision about your product. Additionally, online marketing can help you build relationships with potential customers and create a loyal customer base.
A strong brand identity makes it easier for your brand to become the first idea to pop up in users' minds when searching for a specific product or plan to purchase. It also makes us remember a brand's colors, logo, and feel. Think McDonald's and Coca-Cola.
Brand recognition can help people connect emotionally with your brand since its objective is to associate it with their everyday experiences. The more they see or use your brand, the more personal connections they create with it. Having a digital marketing strategy helps you create these connections and build trust before potential customers even try your product or service.
Reviews are a great way to show that your brand is associated with quality. Reviews can significantly impact your click-through rate. This means that users will be more likely to click on your link instead of a competitor's link with no review.
Making the Most of Google AdWords for Small Businesses
There are over 40,000 search inquiries on Google every second. No other type of advertising can get your business in front of so many eyeballs.
Google Adwords is a kind of internet marketing channel godfather. It has been around for a long time. Like Facebook ads, AdWords is competitive and can be costly. And it can work very well for you if you know what you are doing.
Paid channels like Adwords may seem to be only in it for the money. But at the end of the day, their goal is to give consumers the best possible search results – even if that means less profit. So ensure your web page has excellent SEO to stay ahead of the curve.
Google gives your ad a quality score based on CTR (Click through Rate), relevancy, and traffic on your ad's landing page. These quality score factors are essential for the bid rate; you must create an ad that reduces bid costs by better scores. In contrast to many of the channels we are discussing, Adwords is a remarkably symbiotic channel that can be combined with many more output-maximum tactics.
Ready to Drive Results for Your Small Business?
Digital marketing provides small businesses with many benefits, including increased customer reach and improved brand reputation. Investing in digital marketing today can help your business grow.
Suppose you're looking for help to improve your business's digital marketing. In that case, I offer various quality consulting services that can get you great results. Contact me for more information and to request an assessment.