Looking to streamline your marketing efforts and boost your performance? My digital audit service is here to help take your business to the next level. Whether you're already doing well or struggling for attention, I can review your performance, identify weaknesses, and suggest opportunities for improvement.
Let's work together to accelerate your ROI, boost revenue, and support your marketing efforts. By constantly analyzing your data, you can make informed decisions that drive growth. Don't just rely on spreadsheets – let me help you interpret your data and identify gaps in your strategy. I'm here to help you succeed. Let's embark on a journey toward success!
Does Your Marketing Strategy Need Improvement?
Have you ever stopped to consider that your marketing strategy might not be as effective as you think? Even if you feel like everything is going well, there's always room for improvement. And that's where a digital marketing audit comes in - it's like a thorough health checkup for your marketing performance.
With a digital marketing audit, we can uncover any areas where your strategy may be falling short and identify new opportunities for growth. By analyzing your data and using insights to inform our strategy, we can create a customized plan that's tailored to your specific business goals.
Perhaps you've noticed –
declining sales,
missed marketing goals,
stagnant website traffic,
poor lead generation,
low click-through rates,
or dismal conversion rates
These are all signs that your marketing strategy could benefit from a thorough examination. And with a digital marketing audit, we can get to the root of the problem and implement solutions that will drive results.
So, let me ask you this: are you content with the status quo, or are you ready to take your marketing performance to the next level? If it's the latter, let's start with a digital marketing audit and get your business on the path to success.
Brian understands business and the web. As a small business owner, Brian get's it. Website development is not a cookie cutter business, you have to be able to help clients and the results become obvious quickly.
Bart Childers,
CEO, Scallywompus Events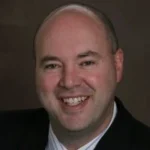 Brian provides excellent web design and social marketing for a very fair price. He does a good job of understanding your target market and effectively designing your site architecture and social media tools to reach your target market.
Mikal Harn,
COO, Comet Signs
COO, Comet Signs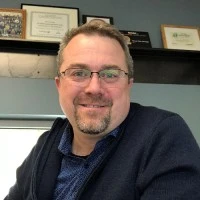 Brian has been able to make my project go from mere ideas to working profitable solutions. We have always found that Brian is an extention of our company, our project and our team. We look forward to working with Brian on future projects as he has become an invaluable asset.
Donald Enos,
Business Development Consultant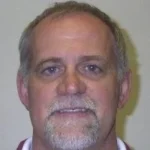 Brian is a great person to hire and work with. His knowledge in his field and his great personality are good fit and the end results are awesome. He can be very creative to solve your immediate needs
Ronnie Kaase,
Director, Outlaw Volleyball