Digital Marketing


Coaching
Are you an ambitious business owner or manager looking to take your enterprise to the next level? Digital marketing coaching can be a transformative tool for entrepreneurs, and I'm here to help.
I offer small group coaching sessions for those who are eager to learn more about marketing their business online and implementing effective strategies in-house. Our group setting allows for collaboration and support among like-minded individuals, all while avoiding the high costs of large agency retainers.
Whether you're in the premium service or retail industry, I can help you discover the most effective digital marketing methods for your business. My coaching is geared towards upscale business owners and managers who are committed to driving growth and success. If you're ready to learn more and start executing on the right marketing tactics, I'm here to guide you along the way.
Unlocking Your Organization's Potential for Innovation
Are you a business leader or seasoned marketing pro looking to boost innovation and growth within your organization? My digital marketing coaching program is just the ticket! I'll provide you with a hands-on understanding of today's marketing strategies, perfect for those in charge of customer acquisition, retention, and delivering top-notch products and services.
If you're running a marketing team, this online-based program is tailor-made for you. I focus on high-level strategic approaches that will elevate your game.
Feeling stuck with your current digital marketing results? Falling behind competitors or short on time, resources, or staff to manage your online presence effectively? If you're searching for a long-term solution rather than a quick sales spike, this coaching program is the perfect match.
So, if you think this program aligns with your goals and values, I'd love to chat! Let's work together to achieve outstanding results and help your business thrive.
Ensuring Our Coaching Goals and Values Align
This coaching program isn't a one-size-fits-all solution. I only partner with clients I believe will truly benefit from my expertise. This program might not be the best fit if you're just looking for the lowest price without considering value, seeking "black hat" marketing shortcuts, unable or unwilling to communicate and implement my advice, expecting overnight results, or currently struggling financially and unable to invest in your digital marketing.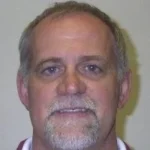 Brian is a great person to hire and work with. His knowledge in his field and his great personality are good fit and the end results are awesome. He can be very creative to solve your immediate needs
Ronnie Kaase,
Director, Outlaw Volleyball
Brian understands business and the web. As a small business owner, Brian get's it. Website development is not a cookie cutter business, you have to be able to help clients and the results become obvious quickly.
Bart Childers,
CEO, Scallywompus Events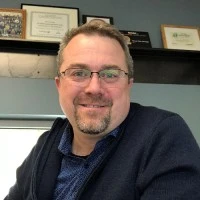 Brian has been able to make my project go from mere ideas to working profitable solutions. We have always found that Brian is an extention of our company, our project and our team. We look forward to working with Brian on future projects as he has become an invaluable asset.
Donald Enos,
Business Development Consultant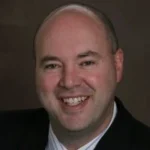 Brian provides excellent web design and social marketing for a very fair price. He does a good job of understanding your target market and effectively designing your site architecture and social media tools to reach your target market.
Mikal Harn,
COO, Comet Signs
COO, Comet Signs