How to Create a Local Content Marketing Strategy
Why Local Content Marketing is the Bees' Knees for Small Businesses
 As a small business owner, standing out in a crowded local market can be challenging. Local content marketing (also known as geotargeted content marketing) effectively differentiates you from the competition. This type of marketing involves creating and distributing subject matter relevant to your target audience in a specific geographic location. By creating material that speaks directly to the needs and interests of your community, you can build trust, increase brand awareness, and drive more qualified leads to your business. 
According to a BrightLocal poll, 88% of consumers trust online reviews equal to personal recommendations. In other words, the material your company generates and distributes may influence how potential buyers view your brand. That is why planning and executing a geotargeted content marketing strategy is critical.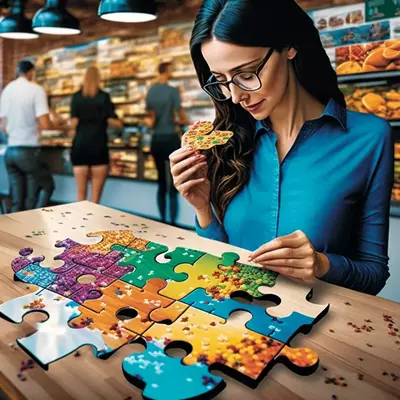 Knowing Your Audience: The First Step to Local Content Marketing Success
You must first determine your target audience before you can begin the production process. Who do you hope to reach with your marketing efforts? What are their desires and requirements? By answering these questions, you can create content that resonates with your audience and meets their needs.
One technique for researching your target audience is to use tools like Google Analytics and social media analytics to collect data on the demographics of your website visitors and social media followers. You might also conduct surveys or focus groups to understand your target audience better.
Setting the Stage for Geotargeted Content Marketing Success: Setting SMART Goals
What do you want to achieve with your local content marketing efforts? Do you want to increase foot traffic to your business? How can you increase website traffic and lead generation? Increase sales? It is critical to have defined, quantifiable goals in mind when you develop and implement your local content marketing plan.
The SMART criteria are one technique for establishing practical goals. Specific, measurable, attainable, relevant, and time-bound goals. For example, a SMART goal for a local restaurant may be "Increase website traffic by 50% over the next three months by creating and promoting local-themed blog entries and social media updates."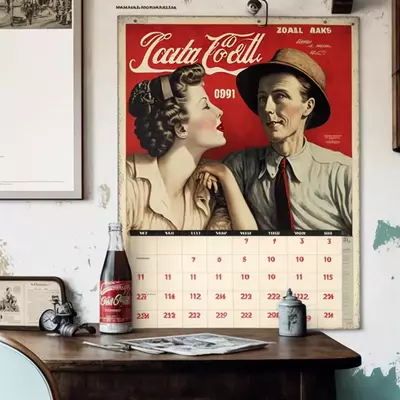 Planning is Key: How to Create a Geotargeted Content Calendar
Once you've determined your target audience and goals, it's essential to plan out the sorts of content you'll develop and the frequency with which you'll distribute it. A content calendar may help you organize and schedule your internet marketing activities.
Some examples of local material to put on your calendar are:
Blog posts about community events and things that are going on;
Social media updates about special promotions or deals for local customers;
Videos featuring local landmarks or attractions;
Photos of your business and team members participating in community events
Unleash Your Inner Unique: How to Identify and Promote Your USP
What distinguishes your company from the competitors in your local market? This is referred to as your unique selling proposition (USP). Your unique selling point (USP) might be anything from a distinctive product or service to a distinct corporate culture or customer experience.
It is vital to advertise your USP in your local marketing messages. This might help you stand out from the competition and give your potential customers with a reason to choose your company above others.
Get the Word Out: Promoting Your Local Content
Once you have created high-quality, relevant subject matter, getting it in front of as many people as possible is essential. There are many ways to promote your content, including:
Sharing it on your business's social media channels and online business directories
Utilizing paid advertising options like Google AdWords or social media advertising
Engaging with your audience by responding to comments and promoting user-generated content

Data, Data, Everywhere: Analyzing and Optimizing Your Local Content Marketing Strategy
To ensure the effectiveness of your marketing efforts, you must track the success of your content and make data-driven choices regarding your approach. You may use a variety of ways to assess the performance of your local marketing activities, including:
Google Analytics: This tool tracks website traffic, engagement metrics, and conversions. You can use this data to see which types of content are most popular with your audience and adjust your strategy accordingly.
Social media analytics: Most social media platforms have their own analytics tools that allow you to track engagement and reach for your social media updates. You can use this data to see which types of content perform best on each platform and adjust your strategy accordingly.
Customer feedback: Don't forget to ask your customers for their thoughts on your community marketing efforts. You can use this feedback to make improvements and fine-tune your strategy.
The Wrap-Up: Key Takeaways for Local Content Marketing Success
To summarize, developing a local content marketing plan may be a strong approach to differentiate your company from the competition and bring quality leads to your door. You may successfully reach and engage your local market by analyzing your target demographic, defining precise goals, building a geotargeted content marketing calendar, finding your USP, and advertising your material. Don't forget to track results and make data-driven decisions to continuously refine your plan.
Best Practices for Local Content Marketing:
Focus on creating high-quality, relevant material that meets the needs and interests of your local audience
Utilize a variety of content types, such as blog posts, social media updates, videos, and photos
Connect with your audience by replying to comments and promoting user-generated content
Use analytics tools to track performance and make data-driven decisions about your strategy
FAQs:
Q: How often should I create and distribute local content?
A: Content creation and distribution frequency will depend on your goals, resources, and audience.  It's critical to strike a balance between producing enough material to keep your audience interested while without being overpowering or spammy. Aim for a consistent, regular content development and delivery timetable as a general guideline.
Q: What types of content work best for local marketing?
A: The types of content that work best for local marketing will depend on your business and your target audience.  Blog entries on local events and occurrences, social media updates about special discounts or bargains for local clients, videos showing local landmarks or attractions, and images of your company and staff members participating in community activities are just a few possibilities.
Q: How do I measure the success of my local content marketing efforts?
A: You may evaluate the effectiveness of your local marketing activities using a variety of indicators, including website traffic, engagement metrics (such as likes, comments, and shares), and conversions (such as website form submissions or in-store purchases). It's critical to follow these indicators over time and use the insights to make data-driven decisions regarding your approach.