Digital Marketing


Consulting
Outperform Your Competitors
Are you looking to up your digital marketing game but don't know where to start? Well, one-on-one digital marketing consulting might just be the solution you're looking for! It doesn't matter if you're a large corporation or a one-person operation; anyone can benefit from this type of consulting.
Are you tired of not seeing the results you want from your digital marketing efforts? Well, you're not alone! One-on-one digital marketing consulting can help identify what's holding you back and develop a customized strategy to get you the results you're after.
Maybe you've noticed that your competitors are outshining you in the digital space. Don't worry, I can help you catch up and surpass them with our one-on-one consulting. I'll work with you to analyze their tactics and develop a plan to outperform them.
I understand that not everyone has the time, personnel, or resources to handle their digital marketing effectively. That's why I offer one-on-one consulting services to provide the necessary assistance to get you back on track.
If you're looking for a long-term solution rather than a quick fix, I've got you covered! Our one-on-one consulting services provide a comprehensive strategy to achieve your digital marketing objectives.
Now, I have to be honest; one-on-one digital marketing consulting isn't for everyone. If you're only concerned about the price and not the value you'll receive, I may not be the right fit for you. Also, if you're looking for "black hat" marketing tactics and shortcuts, I'm not the one to provide that. I only use ethical and effective marketing practices.
If you're not willing to put in the work and act on my advice, it will be difficult to achieve your digital marketing goals. And if you're expecting overnight success, I'm sorry to say that's just not how it works. Digital marketing is a long-term process that requires patience and persistence.
Finally, if you're struggling financially, it may be best to focus on other areas of your business until your financial situation improves. But if you're ready to take your digital marketing game to the next level, we're here to help!
As a digital marketing consultant, I am here to help local businesses like yours succeed online! With over 20 years of experience, I understand that every business is unique and that a one-size-fits-all approach to digital marketing simply doesn't work.
That's why when we work together, I take the time to get to know your business, your target audience, and your specific goals. I research your industry, analyze data and metrics, and use that information to create a customized digital marketing strategy tailored just for you.
I'll be your guide, providing you with the best practices, tools and technologies that will help you achieve your business goals. I'll work closely with you every step of the way, to make sure that your strategy is implemented correctly and effectively. And I'll keep an eye on your progress, making adjustments as needed to ensure that you are on track to achieve your goals.
I'm here to be your trusted advisor and help you achieve your digital marketing goals by providing the knowledge, tools, and guidance you need to succeed online. Let's work together and make your business thrive!
Brian understands business and the web. As a small business owner, Brian get's it. Website development is not a cookie cutter business, you have to be able to help clients and the results become obvious quickly.
Bart Childers,
CEO, Scallywompus Events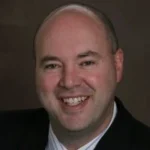 Brian provides excellent web design and social marketing for a very fair price. He does a good job of understanding your target market and effectively designing your site architecture and social media tools to reach your target market.
Mikal Harn,
COO, Comet Signs
COO, Comet Signs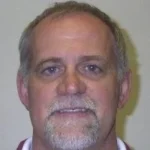 Brian is a great person to hire and work with. His knowledge in his field and his great personality are good fit and the end results are awesome. He can be very creative to solve your immediate needs
Ronnie Kaase,
Director, Outlaw Volleyball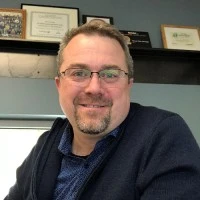 Brian has been able to make my project go from mere ideas to working profitable solutions. We have always found that Brian is an extention of our company, our project and our team. We look forward to working with Brian on future projects as he has become an invaluable asset.
Donald Enos,
Business Development Consultant