Overlooked methods to drive website traffic
There are many methods of getting website visitors that are often overlooked. Some simple, cost-effective methods include paid search, viral content, and email campaigns. Paid search can be expensive, but it can be a powerful way to drive website traffic. Viral content can go a long way in getting attention for your website, and email campaigns can be an inexpensive way to communicate with your audience. In addition, social media can be an important tool for reaching out to potential customers. In this article, I'm going to discuss these and some other missed strategies.
Drive Website Traffic with Webinars
People love to learn, and webinars are an excellent opportunity to share your knowledge with an interested audience. Webinars are a terrific way to deliver website traffic, especially when combined with a fantastic social promotion campaign. Send out an email around a week before the webinar and a "last opportunity to register" reminder the day before. Make sure to save the presentation for later viewing and publicize your webinars on social media. If you're unsure how to conduct a webinar, see this link for some advice.
Optimize Your Business Listings
You can drive website traffic by registering on business directories. But simply submitting your website to the directory isn't enough. It's critical to optimize your listings to rank and be seen by local searchers on their respective platforms.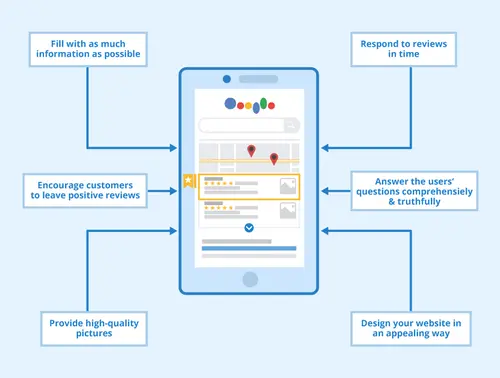 Google Business Profile is a great way to drive website traffic" width="500″ height="378″ />
Your Google Business Profile (formerly Google My Business) is the most crucial. An optimized listing can help you rank on Google Maps and Google Search. Because Facebook is the second-largest directory, it is also significant. Don't forget about well-known sites like Yelp, Angi, and Manta. To ensure your listings are optimized, follow these tips:
Fill out every available section.
Include a category for your business.
Maintain consistency across all of your listings – referred to as NAP (Name, Address, Phone number).
Encourage reviews and respond to them – the good and the bad ones.
Add images to your business listings.
Update your details regularly.
Create an online community.
People want to express themselves and weigh in on issues that they care about, so creating a community on your site is an excellent approach to starting a dialogue and driving website traffic. Install a strong commenting system using third-party solutions such as Facebook comments or Disqus, or develop a separate forum where visitors may post queries. However, don't forget to manage your community to ensure the minimum standards of decency.
Participate in online forums.
On the other hand, you can share your knowledge by participating in forums and social media groups on LinkedIn, Facebook, and Reddit. Only include links if permitted and appropriate; if you do, don't post just links or have links in every post. Also, ensure that the link points to a specific blog article on a related topic. The primary purpose here isn't to attract visitors to your website. Its purpose is to add value and raise brand awareness. Interested people will look for your website on their own or go to your profile, where they can find it.
Attend seminars and workshops.
Whatever profession you work in, there are likely to be at least one or two significant conventions and conferences that are important to your company. Attending these events's a good idea; speaking at them is even better. Even a mediocre speaking engagement is a wonderful way to position oneself as an industry thought leader and earn considerable exposure for your website.
Submit your content to aggregator websites.
If you have a blog, it most certainly has an RSS feed that aggregator sites can use to display the most recent content on a specific topic. People use these sites to follow their favorite blogs, news sites, and other websites, and they frequently opt-in to receive emails with these links. The majority of aggregators will discover your feed on their own. However, there are some commercial aggregators to consider. Hubspot has compiled a list of content aggregators to assist you in getting started.
Create an email newsletter.
A newsletter does not have to be challenging to create. They are ideal for folks who use their email as a reading list. They're also suitable for posting topics that your audience may not know how to find.
Just be careful not to overwhelm your subscribers with too many emails or even too many links in a single email. Run tests to determine the best content and frequency.
Connect with other email newsletters.
There are newsletters for every topic imaginable, and many accept pitches and contributions. Conduct some research to locate those in your niche looking for outstanding content, and then provide it. If you are featured, you will not only see an increase in traffic, but you may also find more regular readers who will return to your site regularly (or sign up for your newsletter!).
Design a Free Tool.
What could be better than free and valuable content? Tools that are free and beneficial. Idea generators, exams, quizzes, calculators, and other tools are available. If you optimize the landing page with long-form content, your tool may be able to rank naturally. Make it something that your visitors will want to use repeatedly, and you'll see a surge in traffic.
Advertise.
Okay, so it's not free, but your investment will quickly pay for itself if you play your cards right.
SEO is great (really wonderful), but constant blogging takes a few months to drive website traffic, build backlinks, and gain Google's favor. You might want to think about running a paid advertising campaign in the interim. Search, display, and social ads are great ways to drive highly targeted visitors to your site on a large scale. Each paid media platform has advantages and disadvantages, so consider your goals carefully before reaching for your credit card.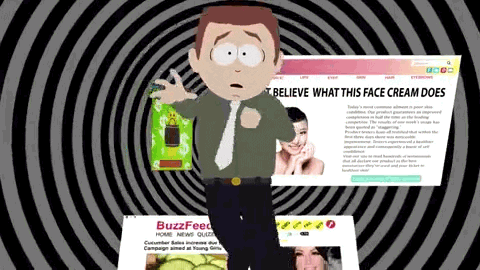 Google advertisements are a good place to start if you want increased traffic to your site to lead to more purchases. In that case, you'll need to include strong commercial intent keywords in your paid search strategy. Competition for these search phrases can be strong (and costly), but the rewards can be worthwhile. Indeed, properly done PPC is said to return $2 for every $1 spent, and Google believes it's closer to $8.