Drive website traffic using social media
People spend a great deal of time on social media. This is why it makes sense to use social media to drive traffic to your website. There are many ways to do this, and the best way for each site will vary. However, some basics include using keywords in your posts, posting regularly, and engaging with your followers. If you want to know how to drive website traffic using social media, here are some tips.
Drive website traffic using social media.
It's not enough to create excellent content and hope that others will discover it. If you want to drive website traffic using social media, promote your content on the social media networks your target audience uses the most. Short, quick (and tempting) links are excellent for Twitter, while Google Business posts can help your site appear in local search results. If you're a B2C product company, image-heavy social media sites like Pinterest and Instagram could help you gain popularity.
Promoting your content will not only increase traffic to your site, but the more eyes on your content you get, the more likely you are to receive the backlinks, as we discussed in an earlier post.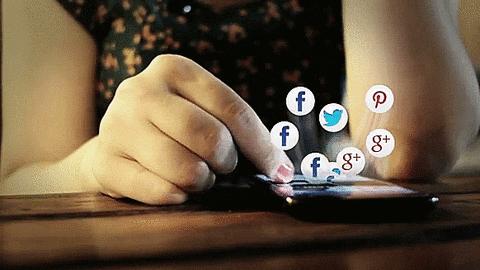 Use hashtags.
Include relevant hashtags when posting your information on LinkedIn, Twitter, Instagram, and other hashtag-friendly sites to increase the reach of your contributions. Keep the hashtags focused on the post's topic, though, so you can be found by individuals who are most likely to read, share, or link to it. An excellent place to find relevant hashtags is – https://hashtagify.me/.
Target amplifiers
"Who Will Amplify This? And Why?" is an excellent post by Rand Fishkin. In it, he makes a great point about producing content for prospective amplifiers rather than just potential buyers. Amplifiers like these include:
Trade journals, news sites, major brand blogs, and social influencers
Journalists from the mainstream media and social media influencers who aren't in your field
People in your industry who use and recommend you
Clients with large networks and followings or newspapers with a large readership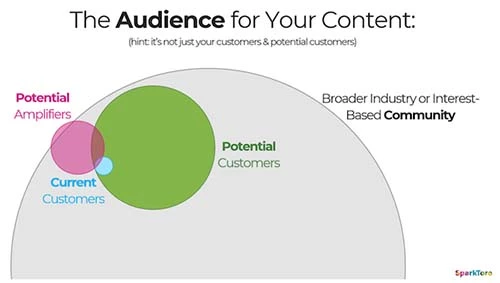 LinkedIn articles
LinkedIn, the world's largest professional social network, is an influential publication platform in its own right. Therefore you should be regularly contributing content there. Posting on LinkedIn will drive traffic to your website, bring more visitors to your LinkedIn Company Page, and improve your industry reputation. You don't have to start from scratch; write a reflection article on a recent topic or repurpose existing content.
Interview experts in your field.
Are you under the impression that interviews are the domain of the big players in your industry? If you simply ask, you'll be surprised at how many people are willing to speak with you. Send letters to thought leaders in your industry seeking interviews, and then post the interviews on your site. Not only will your credibility and website traffic grow as a result of the interviewee's name recognition, but the interviewee will also most likely share the information, further expanding its reach.
Include social media sharing buttons.
Social sharing buttons are a simple way to increase website visitors. Readers can share the article they're reading with their social networks with only a few clicks using social share buttons.
Another method is to use the click-to-Tweet tool, which allows readers to publish a prewritten Tweet with only one click. Check to see if either of these plugins is compatible with your site and give them a try.
Research your competition.
You're at a disadvantage if you haven't adopted software like BuzzSumo to see what your competitors are doing. These platforms combine the social performance of individual sites and content to provide you a quick snapshot of which topics connect with users and, more significantly, get attention on social media. Find out what people are reading (and talking about) and try to create similar content to draw visitors to your website.
Post at the appropriate time.
If you want to get into the nitty-gritty on how to drive website traffic using social media, look at your analytics to see what times of day and week get the most engagement from your audience. Then, share your blog post links at those times. Begin by looking at the average best times and then digging deeper into the data to refine.

To wrap this up, by using social media, businesses can drive website traffic and increase their online presence. It is important to create engaging content that will appeal to customers and followers. Additionally, businesses should use social media to connect with customers and followers to create a community. Finally, businesses should monitor their social media accounts to ensure that they are providing quality content and responding to customer feedback.