8 Ways to Get More Traffic to Your Website
For many companies, their website is critical to their business plan. More visitors coming usually means more revenue. But it's not uncommon for them to get little to no traffic. Clients often ask, "How can I get more visitors to my website?" After giving it some thought and discussing this question with other digital marketers, I've compiled a list that will bring more visitors to your site.
There are several reasons why a company's website might not get much traffic. It could be that the site is not optimized for search engines, so people can't find it when they search for relevant keywords. It could also be that the site is not designed to make it easy for people to use and navigate. In this post, I'll cover eight ways to get more traffic to your website.
1. Create Memorable Content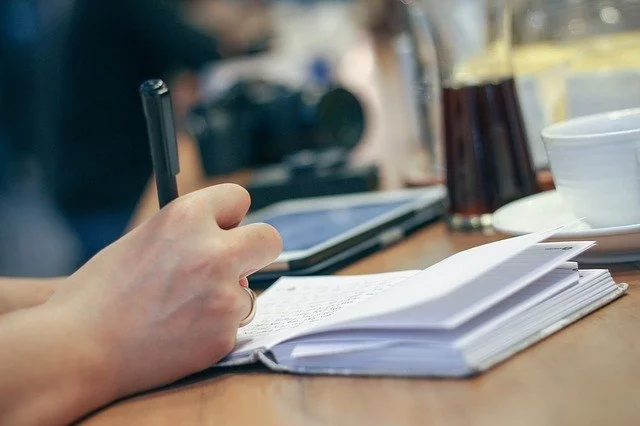 Many companies miss the opportunity to be remembered through their website experience. With our daily attention spans stretched, companies must work harder to make their work stand out and connect with audiences. It's important to be remembered; otherwise, what's the point?
Your marketing strategy's content is probably a key component. It promotes brand awareness, engages viewers, and encourages sales. However, it might be difficult to consistently provide high-quality content that people find valuable.
Your content must be memorable to be meaningful. Today's consumers scroll past hundreds or thousands of advertisements, articles, and videos daily, so blending in is not a good idea. You must produce content that connects with your audience if you want your efforts to deliver results.
People are becoming more impatient, and content needs to grab their attention immediately if you're hoping to develop engagement. So make your content unique to improve the odds of it being remembered dramatically.
2. Search engine optimization
Search engine optimization (SEO) is one of the most significant things you can do for your website. More than 2 billion websites are online today, and more are being added daily. If you don't make sure your website is search engine friendly, you could risk losing out on traffic from people who use search engines to find things they're looking for.
Thousands of free online guides are available for improving your website's SEO, which means you don't necessarily need to spend any money hiring an SEO expert. Most SEO problems on your website can be fixed by making some simple adjustments.
On-page and off-site SEO are the two main aspects of SEO.
On-page SEO refers to anything you can see on your site, including meta tags, page titles, and image alt text. This includes everything from your website's copy, images, videos, and meta descriptions to how your website is structured and designed.
Off-page SEO involves things done outside your site that affect its ranking. This covers how well-optimized your site is, including who links to it, how authoritative its content is, and how engaged its audience is.
With Squirrly SEO, most of these technical aspects of making your site SEO friendly and responsive are already taken care of. Using this approach, you only need to focus on creating great content.
Search engine optimization (SEO) is one of the most affordable methods for promoting your website. Unlike paid advertising, which requires constant monitoring and tweaking, SEO generates traffic without much input after optimizing everything. However, you should be aware that it can take several months before you start seeing any noticeable effects from this method. So don't expect a quick result.
3. Focus on email marketing
Email marketing allows companies to communicate with current and potential customers about products, services, promotions, news, etc. Email lists are among the most practical ways of promoting a website because promoting them is inexpensive.
To get the most from your emails, include relevant links to your website, blogs, and social media pages throughout your messages, and don't forget a call to action. Furthermore, companies shouldn't contact people who haven't opted into their email lists or newsletters.
Contrary to popular belief, however, you don't need to spend much money on email marketing efforts either. Some email marketing service providers even offer a free plan for companies that don't send too many monthly emails. On average, according to Direct Mail Advertising Association, email marketing generates a return on investment (ROI) of approximately 38 cents for every dollar spent.
Use your existing email marketing service if you already have one. Keep in touch with customers and prospects regularly. You can probably increase the frequency of your emails without spending extra money if you send them just once or twice a month.
4. Start a company blog
An excellent way to boost your SEO and improve your website's ranking on search engines is by creating a free blog for your website. Blogging helps people find your site and learn about your business. It also helps you establish yourself as an authority in your field and can drastically improve your conversion rates.
Blogging has proven beneficial to companies because of its various benefits, including increased brand awareness, improved customer service, better sales conversions, and so forth.
Companies with blogs generate more leads than companies without blogs.
Blogging can often be just as effective or even more so than advertising.
Adding a blog to your site can help improve your brand awareness and increase your web traffic, even if you aren't much of a writer.
5. Consider guest blogging
Collaborating with a guest blogger can expand your website promotion further. When someone else writes an article for your blog, you increase your reach to their readership and get quality backlinks. Furthermore, connecting with writers who have already succeeded in their fields helps you grow your network. It can help get you more exposure, traffic, and social media shares.
Conversely, you can also promote yourself by writing for other websites. If you choose this route, you'll be writing articles that will be published on sites other than your own.
It's one of the most powerful marketing strategies that yield tremendous benefits. First, it strengthens your SEO by including a link to your site in a guest post or author bio. Next, it encourages people to visit your site by making them aware of your brand through social media and online advertising.
6. Social Media
Social media platforms like YouTube, Facebook, Instagram, Snapchat, and Twitter are excellent ways for people to learn about your business. You can connect with people who might be interested in your goods or services using social media networks.
Additionally, you can have direct conversations with your customers and gain quick feedback on various areas of your company.
Furthermore, you can provide links from your social media accounts to your website homepage, blog, or other web pages to improve your online presence. Besides that, you could share information about your business in your social media posts, bios, and websites.
Make sure to understand who your target audience is when using these platforms. Also, keep up with trends using popular features like Instagram stories and TikTok videos. Finally, encourage users to like your page, share it, and follow your posts.
7. Get Your Site Listed
Put your website or business into online directories so your potential audience or target market can easily find it. They are basically free advertising spaces for promoting your website.
Submit your website to popular search engines such as Yahoo and Bing to gain a more significant advantage. If your website is listed in Google, Bing, Yahoo!, etc., people searching for something related to your business will be able to find your site when they type in a relevant keyword.
Search engines prefer to place new and up-to-date content at the top of the search results. You must consistently publish new data to your website if you want search engines to index it routinely. A great strategy to maintain your website content current for search engines is to write blog articles, but you shouldn't stop there.
Submitting your website for listing in search engine results pages (SERPs) like Google Search Console is entirely free.
If you have a physical store, listing your business in local directories is great. With the help of free services like Google Business Profile, you can claim your company so that when someone searches for you, a complete set of information, such as your website, operating hours, contact information, and a map of your location, appears on the results page. You should also consider placing your website in Angi, Yellow Pages, and Yelp.
8. Influencers
Influencer marketing is when companies partner with popular social media users or bloggers to promote their products or services. Influencers often have a large, engaged following that companies can use to build their brand and drive sales.
A fascinating marketing fact is that the strategy of using well-known people to advertise goods and services has existed for more than 100 years. During the late 1800s, companies used trading cards featuring famous people to help promote their products.
They're the old-fashioned version of Taylor Swift or Kylie Jenner posting an Instagram photo.
And it makes sense. Of course, you'd like your product to be endorsed by someone with a large following. After all, the bigger the audience for your business, the better off you will be.
However, since the beginning of the social media boom, there has been an increase in companies trying to grab mentions from celebrities. Most small businesses don't ever get that chance. Celebrities often turn down far more opportunities than they accept. Their fees for accepting an opportunity are usually quite high.
As your brand manager and someone who wants to grow your website through social media, what do you do?
You look for micro-influencers.
What's a micro-influencer, you ask?
Micro-Influencers are people who work in or regularly discuss a particular topic or industry. Unlike celebrities, public figures, or experts, micro-influencer have a smaller circle of influence-ability with a higher level of personal engagement. A micro-influencer with thousands or tens of thousands of followers won't typically get into the hundreds of thousands of followers.
In conclusion, following the tips in this article can help increase traffic to your website. Optimizing your website for search engines, creating valuable content, and using effective marketing techniques can bring more visitors to your site and boost your business. Whichever methods you choose, be sure to track your results to continue improving your website's traffic. Thanks for reading!